photos of the Games Convention 2005 in Leipzig Germany:
The Games Convention is a fair for Computergames. The fair has started at the 09th July 2010 and has ended at the 11th July 2010 in Leipzig. Theire are different times and days for professional visitors. I think the most girls running around theite are theire with their friends. The photos are from the Games Convetion that has taken place on the 21th august in 2005 in Leipzig, Germany. In 2009 the Games Convention was in an other place. For 2012 it is not planed.
GC - Games Convention - page of the organizer / operator

Lamborghini Gallardo sports car - was foundet in 1948 in Cento, Ferrara in Italien by Ferruccio Lamborghini (1916–1993) they first build tractors

silver Porsche - a german car from Porsche - Porsche, is a German manufacturer of automobiles majority owned by the Porsche and Piëch families.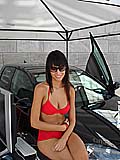 C. - sexy Polin in red bra - on the car stands zumac.ch

Star Trek - assault troop

E.A. Games - Electronic Arts - is an American developer, marketer, publisher, and distributor of computer and video games. This company was a pioneer of the early home computer games industry.

E.A. Games

E.A. Games

5 gaming babes - girls - 10tacle studios ag

Alpine

gaming babes from EA games

schoolgirl in front of tuned car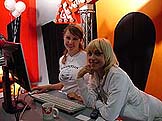 babes from G DATA Antivirussoftware

Gigga

girls from online game stand

First Encounter Assault Recon

F.E.A.R. gaming babes

First Encounter Assault Recon
Microsoft Stand

Microsoft Stand

nächste Games Convention

Lambo

N GAGE - Glimmerati hot gaming babes

N GAGE - Glimmerati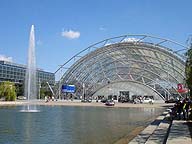 fairground Leipzig Messegegelände
Games Convention Video
Games Convention 2004 - Best of t-games Show
---
---
you are now on the english version / für Deutschsprachige Seiten hier clicken:


jan@overthesky.net
imprint of xparade.de: Jan Meves, Minslebener Str. 66, D-38855 Wernigerode, Germany